Wading birds
Waders use the shoreline for foraging.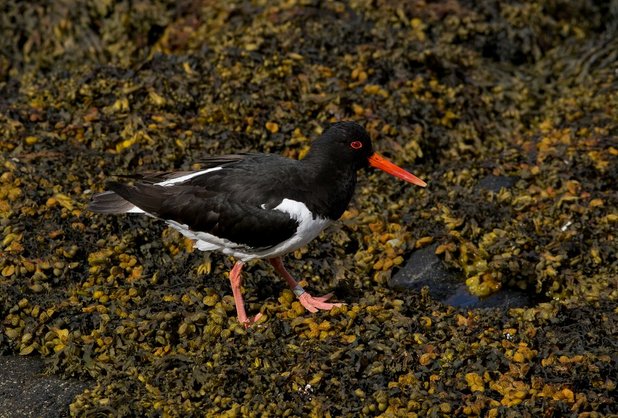 Species: 
Oystercatcher (tjeld): Oystercatchers are black and white wading birds that breed on rocky islets and forage in the kelp forests on low tide. 
Various shoreline wading birds (Ulike vadefugl) inhabit dry-fall areas, foraging at low tide, many are brown with long legs. 
Many waders are migratory and many coastal areas are especially important resting sites for wading birds during migration. 
Environmental zone